I apologize in advance for anyone that still loves Liz Lisa and/or anyone that loves Larme. But this has always been on my mind. And I'm just bummed.
Liz Lisa has been in existence since 1999. At least according to this wiki site.
But no matter how hard I've tried, I cannot find anything official earlier than 2010. Some secondhand sites show their sister line TRALALA which debuted in 2003. And there are other ones after that.
The earliest I have managed to track down was in one of my earliest EGG magazines (2001) where it was labeled as "LizLisa Cru". I don't know if that's actually part of the name or it was like when the shop models were called Liz Lisa Gals. And it was VERY different from the Liz Lisa we know today.
At this time, Ganguro, Manba, Banba and the like were still hugely popular. So it makes sense to see clothing like this from every brand. At first glance, I would have guessed this was something from Alba Rosa or even COCOLULU.
Maybe this is how Liz Lisa looked when it was created? If anyone knows or has any pictures, please let me know!
This will be a journey through Liz Lisa's timeline and how it evolved over time. It's also nice to see the older collections.
TRALALA de LIZ LISA (TRALALA)
In 2003 we see Liz Lisa breaking away from the still apparent Ganguro influence into a look that's more feminine and girly. The side that many of us are used to. This was for anyone that was into the soon to be trending dolly and sweet adult version of kawaii. Feminine details and pieces that make an adult woman feel cute without making them look like a large child.
LIZ LISA TWINKLE
Continuing on with being more girly and femininity, Liz Lisa launched another line in 2004. This is probably the most viewed style of LL when searching for vintage. We used to call it Boho or Roma(ntic) Gyaru. It played a lot with more neutral tones, soft Gyaru makeup and princess hair. It literally was Casual Princess style. This marked the beginning of Liz Lisa's reign over the substyle more commonly known as Himekaji.
Because, let's face it. Other brands do exist. But almost everything that comes up under Himekaji is Liz Lisa.
LIZ LISA doll
In 2006, one of my most favorite styles from Liz Lisa was born. It was an amazing collaboration between the fun sporty girl and the girly girl, most likely stemming from the popular Amekaji style during this time. There was lace and ribbons but also cute and casual cuts.
Not to mention adorable school uniform style coords!
From this point on, Liz Lisa continued releasing more gorgeous pieces from each of their brands. They really shined in the Himekaji style. The looks were just perfect. The styles were unique and you could definitely tell what was Liz Lisa.
JugeETTA
Finally, in 2011, Liz Lisa created yet another sister brand. It was supposed to be for the more mature lady. Even more mature than what TRALALA was supposed to be. No more kawaii and more like Onee. I like to believe that this was the very beginning stages of making Liz Lisa more Larme. But I'll let the pictures speak for themselves.
Now I will show a couple of pieces from each year starting with 2012 to show how it has changed.
2012
2013
2014
2015
2016
2017
2018
2019
Whew!
I know it's a lot but you get a cookie if you made it this far!
As you can see, the style changed with the times. I know I can't live in the past forever but the styles were so much cuter and more unique pre-2017. I think the last time I was even interested in looking at news releases was when they released Rabbit Ribbon. With so much fast-fashion around and things that are so normal and common, I think we need more unique brands now more than ever!
But I'm sure you noticed, as with almost all Japanese brands that have existed since the golden days of Gyaru, the styles progressively toned down to the complete opposite of what it used to be. The makeup is barely there and everything is more natural. No lashes. No color. And quite honestly, it's been looking very much like Lolita for the last few years. This year, when I happen to see my news email, I thought I was looking at an email from Swan Kiss or Mon Lily or something.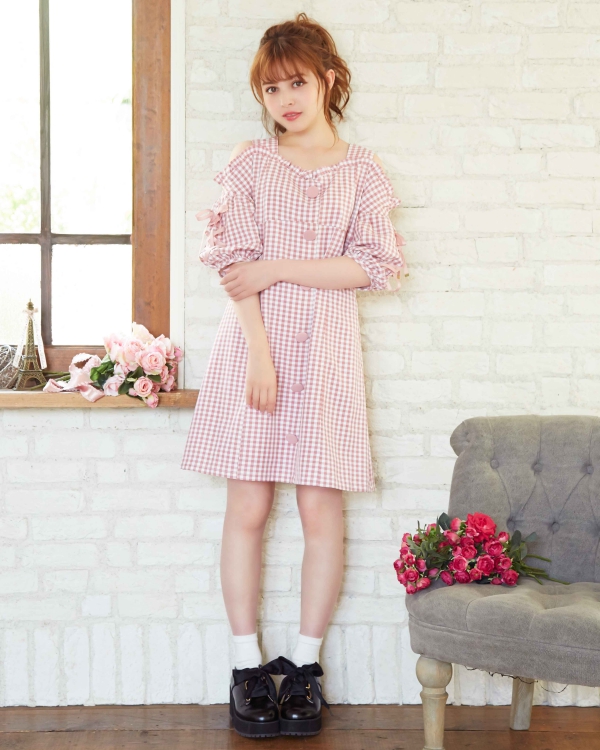 Also by now, just about all of Liz Lisa's sister sites have closed down. Once in a while, you will see something from Tralala but it's mostly for collabs.
Don't take this article as just a complaint. And I'm in no way attacking this brand if you like it. But more like I'm disappointed with something that contributed to my journey of finding who I am. Literally, I have not bought anything from Liz Lisa since Rabbit Ribbon and that was only because it was a really cute style.
A ton of Gal brands have done the same or went out of business. Am I the only one that feels that designers were willing to be more daring and experimental in the 90s and 2000s? Or do we really just depend that much on fast fashion?
I'm just sad that it's nothing more of a brand from the past for me. Thankfully there are ways to still get the old pieces secondhand.
What are your thoughts on Liz Lisa's evolution? Did you know what it used to look like when it first opened? Let me know in the comments!
Also, if you enjoyed an article like this and want to see more, please suggest a brand to me!
Enjoying my work? Take a second to support Bunny Crafty Dream! ♥
---